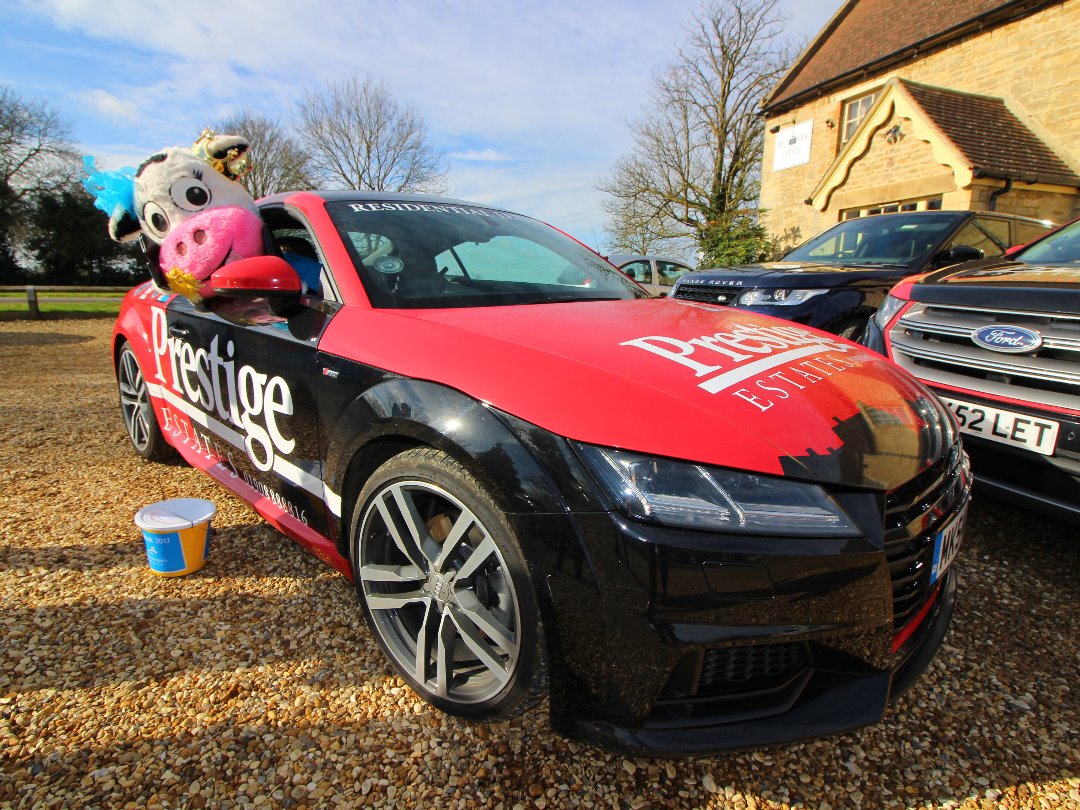 Midnight Moo 2017 - We had a visit from Florence the Cow today as part of the Willen Hospice Blue Week
by Admin
Everyone purchased some cookies (kindly donated by Costco http://www.costco.co.uk/) and then we couldn't resist a few photos with Flo in the sunshine.
We have been supporting Willen Hospice and "The Moo" for several years now and will be continuing our sponsorship of the event in 2017. The date has been set for 15th July and will be extra special this year given it is the 50th anniversary of Milton Keynes http://www.mk50.co.uk/ and will have a "GOLD ANNIVERSARY" theme.
To find out how to take part there is information on the Willen Hospice website https://www.willen-hospice.org.uk/get-involved/events/mk-midnight-moo
Hopefully we will exceed the £120,000 raised in 2016!
---